Hue Packaged Tours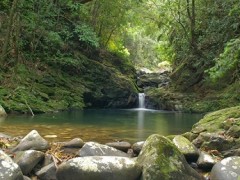 Tour route:

Hue, Vietnam - Danang, Vietnam - HoiAn, Vietnam

Start from:

Hue

Description:

Explore the tombs and temples of Hue, Enjoy a night boat trip on the Perfume River while being entertained by Hue folk songs, Go gibbon-spotting in Bach Ma National Park, Witness the beauty of Hai Van pass, Stroll the tranquil streets of Hoi An, See My Son Cham Holy Land
Tour route:

Hue, Vietnam - Danang, Vietnam - Hoian, Vietnam

Start from:

Hue

Description:

Explore the tombs and temples of Hue, Enjoy a night boat trip on the Perfume River while being entertained by Hue folk songs, Go gibbon-spotting in Bach Ma National Park, Witness the beauty of Hai Van pass, Stroll the tranquil streets of Hoi An, See My Son Cham Holy Land.
© Copyright by Dailytravelvietnam 2012 – 2017.
All rights reserved.



DAILY TRAVEL TRADING SERVICE COMPANY LIMITED
Sales booking office: 3rd floor – Khanh Phong Tower, 159 Nguyen Du street, district 1, Ho Chi Minh city, VietNam
Business License No: 0312610635
Vietnam Tourism Certification Board Certified Trainer No: 486/09
Email: info@dailytravelvietnam.com
Phone: (+84) 164 3834 069 – (+84) 908 44 00 58