Nha Trang Packaged Tours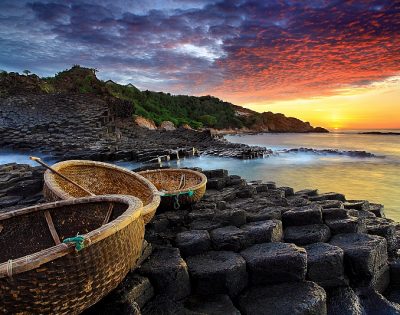 Tour route:

Nha Trang - Phu Yen

Start from:

Nha Trang

Description:

In the afternoon, proceed to Da Dia cliffs. They are structured with a surprising geology, including bountiful rocks in disparate shapes: circular, pentagonal, hexagonal or other polygonal looks. They are stacked together in a heap or fixed in pillars like plates overlapped each other. After surveying and testing sample, the geologists said that these are black and yellow basalt rocks.
© Copyright by Dailytravelvietnam 2012 – 2022.
All rights reserved.



DAILY TRAVEL TRADING SERVICE COMPANY LIMITED
Sales booking office: 3rd floor – Khanh Phong Tower, 159 Nguyen Du street, district 1, Ho Chi Minh city, VietNam
Business License No: 0312610635
Vietnam Tourism Certification Board Certified Trainer No: 486/09