Cu chi tunnels by boat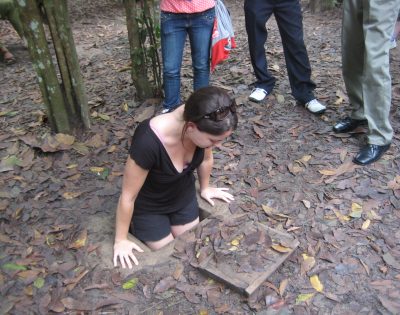 Tour route:

Cu Chi tunnels

Start from:

Ho Chi Minh City

Description:

Starting the tour at Bach Dang ferry. Our English tour guide will introduce to you the beauty of nature and Vietnamese lifestyle along the river bank in your journey. After two hours visiting The Cu Chi Tunnels you get the boat back to Saigon with another stop at Ben Dinh floating restaurant for your traditional Vietnamese lunch. All services are included. Tourists are brought back to the Bach Dang Pier. The trip is finished.
© Copyright by Dailytravelvietnam 2012 – 2022.
All rights reserved.



DAILY TRAVEL TRADING SERVICE COMPANY LIMITED
Sales booking office: 2nd floor, 98F Le Lai street, district 1, Ho Chi Minh City, VietNam
Business License No: 0312610635
Vietnam Tourism Certification Board Certified Trainer No: 486/09