Mekong region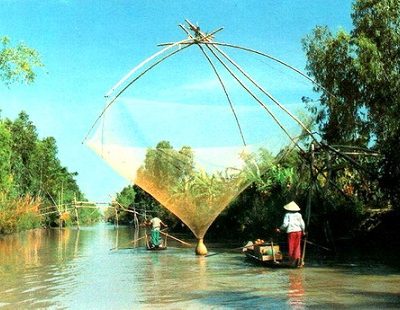 Group tour
$22
Private tour
$45
Tour route:

Ho Chi Minh city - Cai Be

Start from:

Ho Chi Minh City

Description:

Tien Giang is well – known thanks to Cai Be floating market. It is not only the place for farmers exchange these agricultural produces each other but also the place for business on river and the attractive place for tourist do sightseeing. Beside the green islands are also the attractive places to tourists.

This trip will bring you to the Cai Be floating market and Tan Phong island. Located along Tien river. Are alluvial, freshwater throughout the year, Tan Phong has a favorable position in economic development as well as cultivating gardens and fishing san. Voi on a thousand hectare area, alluvial, economic ditch surrounding, with fresh air, cool, long Tan Phong has become a "destination" of eco-tours.

© Copyright by Dailytravelvietnam 2012 – 2019.
All rights reserved.



DAILY TRAVEL TRADING SERVICE COMPANY LIMITED
Sales booking office: 3rd floor – Khanh Phong Tower, 159 Nguyen Du street, district 1, Ho Chi Minh city, VietNam
Business License No: 0312610635
Vietnam Tourism Certification Board Certified Trainer No: 486/09