Referring to Phu Quoc, people usually use beautiful words such as "The southern pearl", "the western starfish", "beach paradise" or "pearl island" and so on to describe the offshore island of Kien Giang Province. Phu Quoc is beautiful and exotic. It possesses a distinguishing charm. It looks fascinating despite seasons, scorching sun or rainy days. Yet, Phu Quoc obviously becomes the first choice for vacation not only with Vietnamese but also friends from all over the world. People come to Phu Quoc with different purposes: relaxing or discovering because of curiosity, for example. However, with any purposes, you must experience these 4 extremely fantastic things that not many people know about when you finally arrive here. Through this article, Dailytravel will reveal to you about that.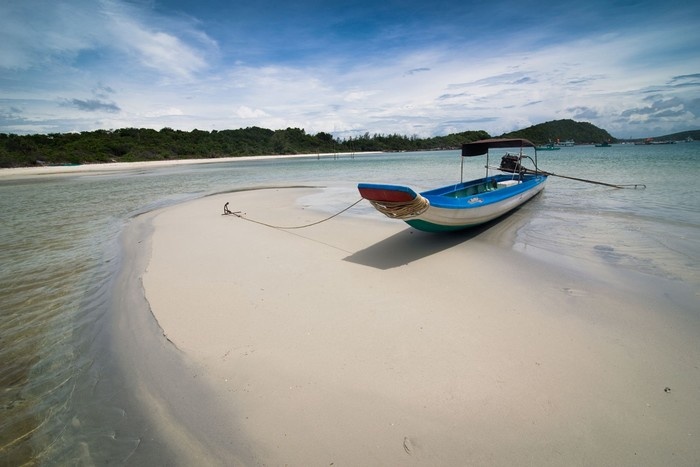 (Phu Quoc and experiences that are rarely known)
Admiring sunset on Phu Quoc's beach
Phu Quoc is truly beautiful. It is beautiful from dawn till the silent night with thousands twinkling stars. However, the perfect picture here would be the moment of transition between day and night. Twilight on Phu Quoc's beaches is captivating. Travelers can peacefully sit in the corner and admire with amaze that magical footage running slowly.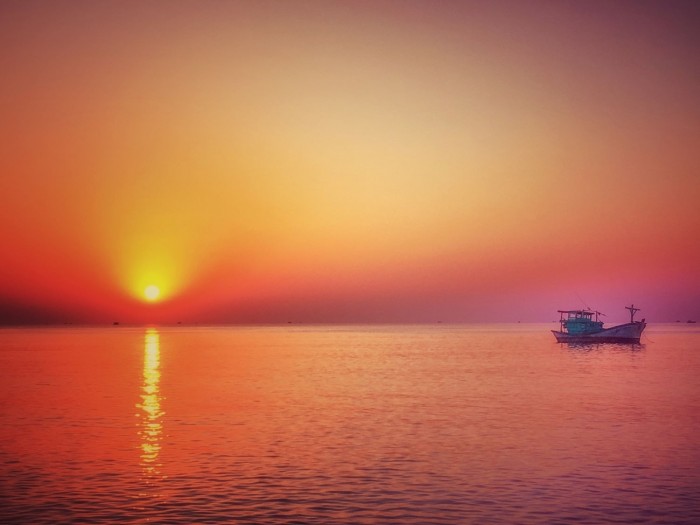 (Twilight color on the sea)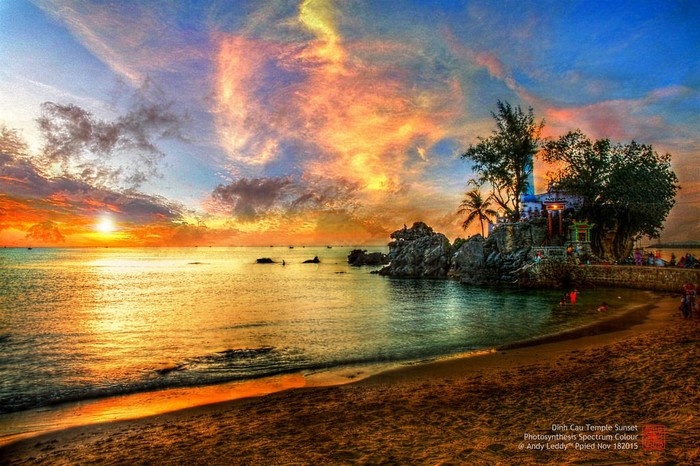 (To create this charming painting)
The sun looks like a small pearl glowing in the west, slowly goes down to the bedsore and brightens the immense sea. The silver waves catch this magical light and "dance" which create an extremely lively painting. Sunset on the sea has become Phu Quoc's specialty and that's why every tourist come here should experience it once. Phu Quoc possesses lots of long and idyllic beaches such as Khem beach, Dai beach, Sao beach and so forth. Tourists can take a walk, feel the cool breezes and of course watch the sunset imparts a brilliant color on everything.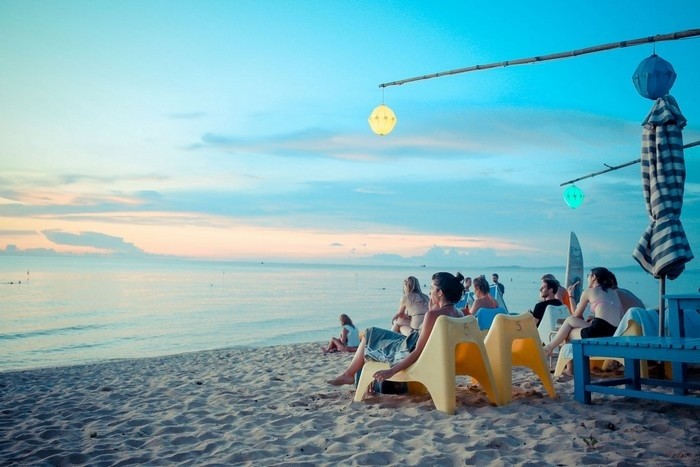 (Peacefully relax on the white fine sand)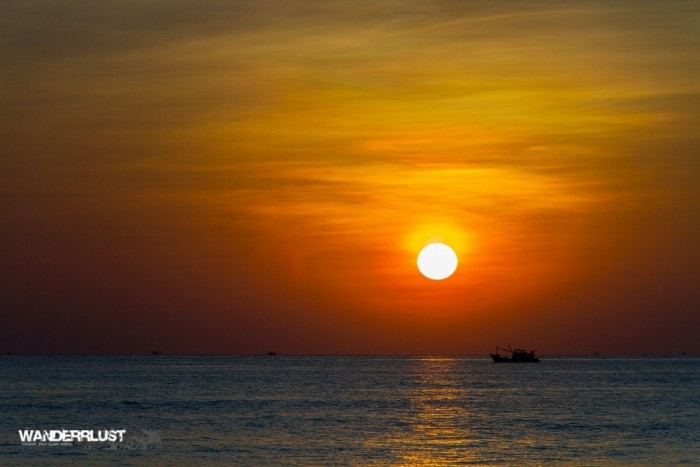 (Immerse in the romantic transition)
Coming to Phu Quoc, don't forget to visit fishing markets and fishing villages
Traveling to the sea means that you should not miss the chance to visit seafood markets, fill fully a fresh "cart" to taste yourselves or make a gift for family or friends. Phu Quoc has 6 markets in total: Cau Sau, An Thoi, Ganh Dau, Duong Dong, Ham Ninh and Bai Thom. You can find an abundance of fresh seafood featured the sea region from any markets above. However, Duong Dong seems to attract tourists the most since it is the biggest, the most crowded and bustling market.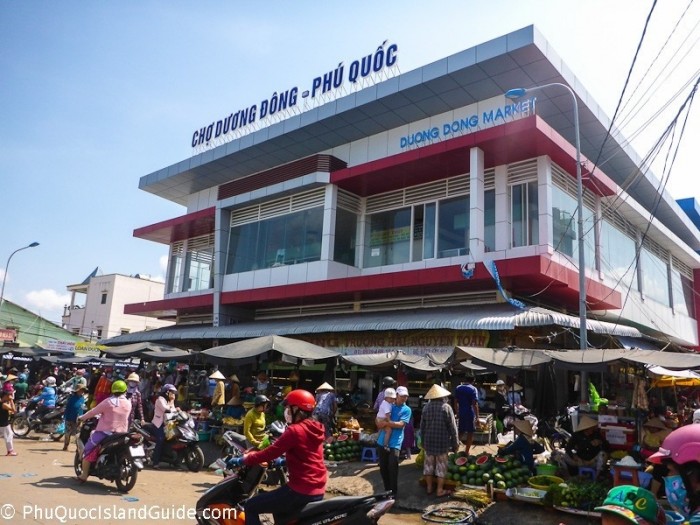 (The busy Duong Dong market in Phu Quoc)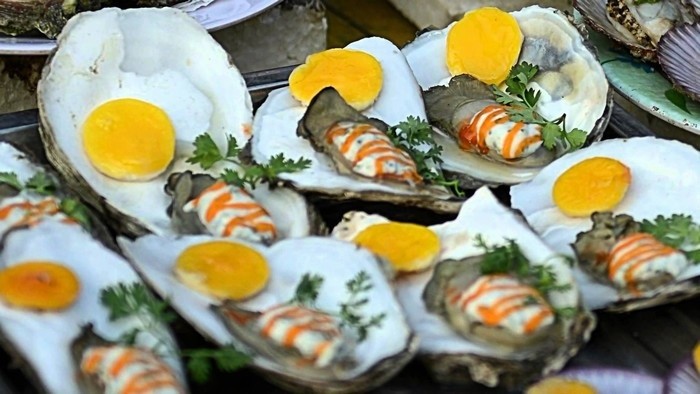 (Where tourists can find many mouth-watering dish looks like this one)
To learn more about coastal life's culture on Phu Quoc, tourists can explore the ancient Ham Ninh fishing village besides visiting those fishing markets. The ancient village is located in the east of this pearl island. Nobody knows when did it begin but the Ham Ninh locals has always been there and associated with a floating life on the sea, continued their ancestors' journey on the ocean.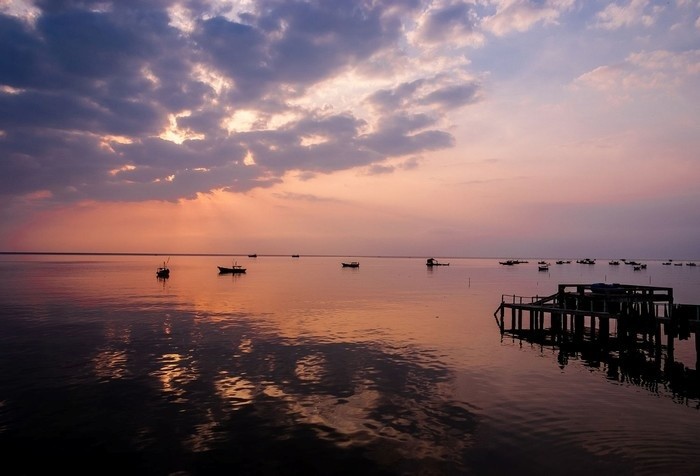 (A bucolic and poetic scenery at Ham Ninh fishing village)
Ham Ninh captivates Phu Quoc's tourists by its wildness but also calmness. The old bamboo-walled cottages stay close together, a boat moored in the front or at the veranda, the elderly and kids are netting and laughing all the time and so on. These are familiar images that tourists will see when visiting Ham Ninh. Happiness sometimes comes from just simple things like that.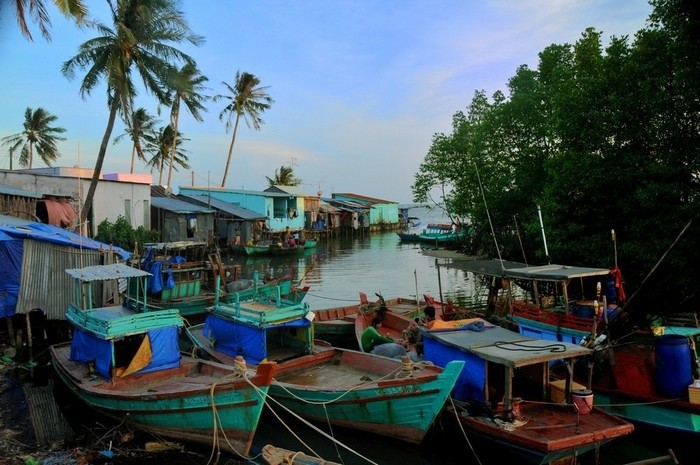 (The houses are located close to each other)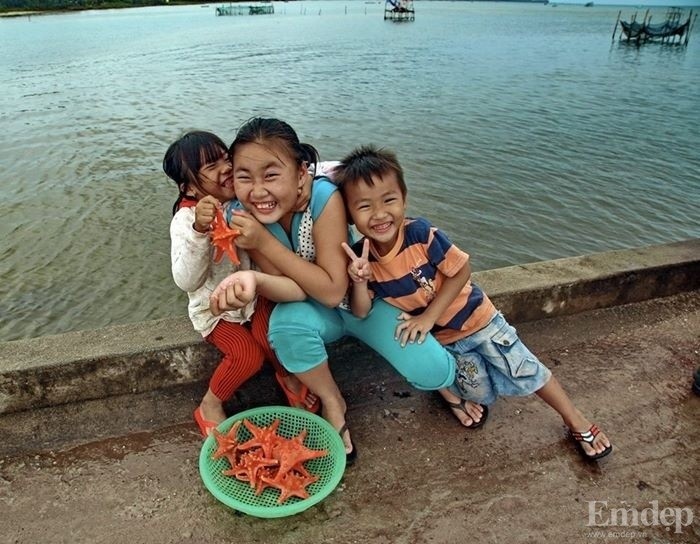 (The shinning smiles of the kids in Ham Ninh)
Staying at Vinpearl resort for once
Vinpearl Resort is situated adjacent the sea, the same region as Dinh Cau. It is the most ideal resort on this paradise island. This luxury 5 stars will not let you down. Even it costs more than other places, you will never regret because of choosing Vinpearl resort.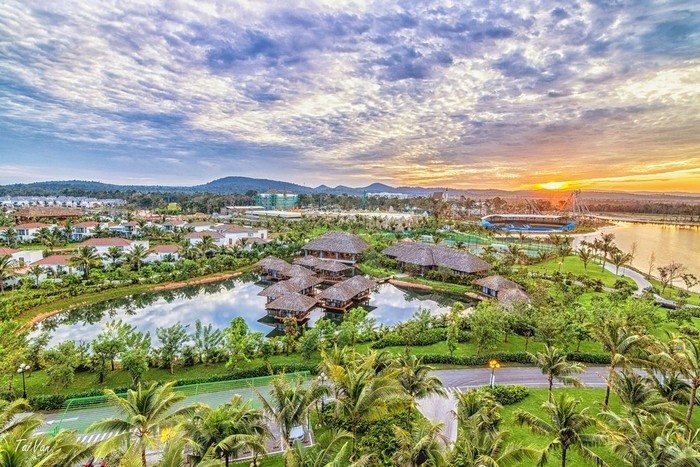 (The whole luxurious view of Vinpearl Resort on Phu Quoc)
The resort has a full services, from restaurant, spa, gym, swimming pool and many other forms as well. Tourists only come and enjoy the sea, the sights, Vinpearl Resort will take care carefully all of your concerns. What could be more comfortable when you stay at a perfect place like Vinpearl.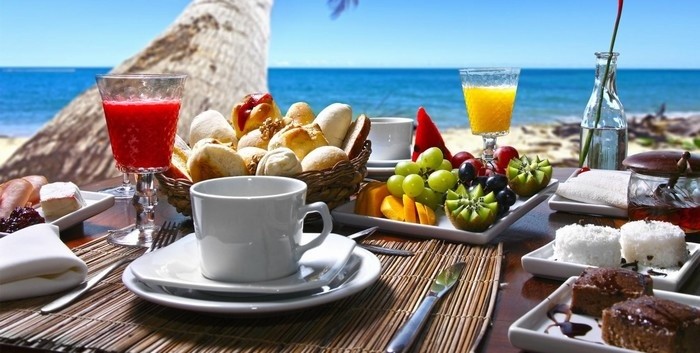 (Enjoy a class and splendid breakfast)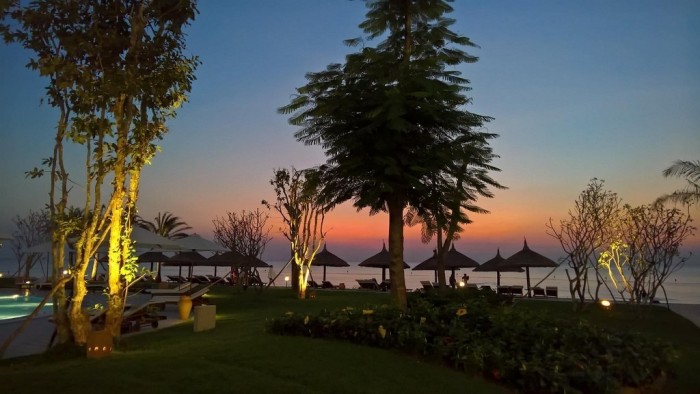 (A romantic scenery at Vinpearl)
Bike riding, paddling to explore Phu Quoc
Phu Quoc is not only famous for its idyllic beaches, there are also numerous destinations that are worth to visit such as pepper garden, Tranh waterfall, Da Ban stream, museum, vigorous fern forests and so on. Therefore, after having enough fun with the ocean, you should spend some times to discover other places on this pearl island. For sights on the mainland, riding a bike would be a perfect choice to have interesting experiences. You can wander all of the roads, explore all the corners to see a new world that you might not miss somehow.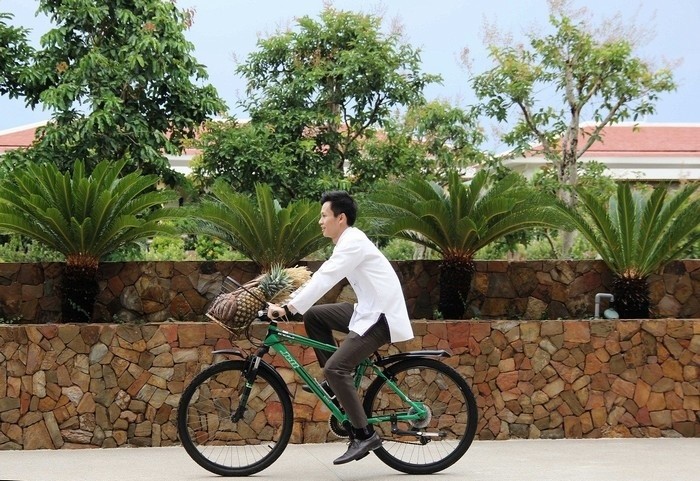 (Riding a bike around all the beautiful roads on Phu Quoc)
Tourists can ask to go on the locals' boats or you can hire a private boat to start your journey. The locals here will be willing to help you anytime. They can become your kind and funny tour guide who are able show the perfect way to enjoy your journey.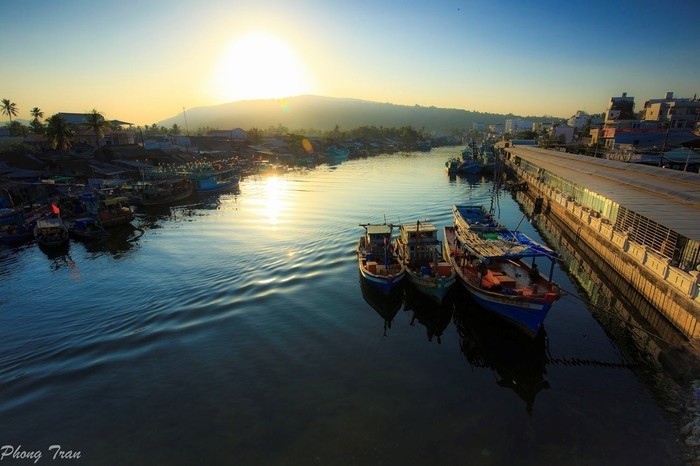 (Traveling by boats)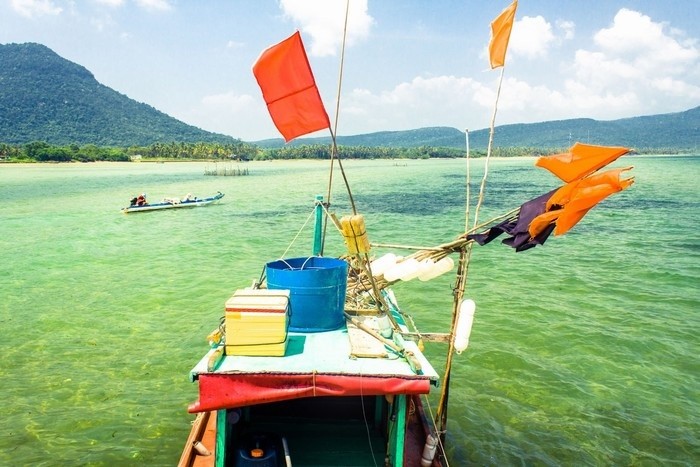 (to explore Phu Quoc is also fantastic)
People has discovered many other sea paradise along this S-shaped country. However, Phu Quoc always has a certain space in every tourist's heart.