Bao Loc is all about tea, silk and the cultivation of mulberry leaves (which make up the silkworms' diet). Roadside rest stops offer free samples of the local tea. It's a practical place to break the journey between HCMC (180km) and Dalat (118km); Easy Riders often stop here.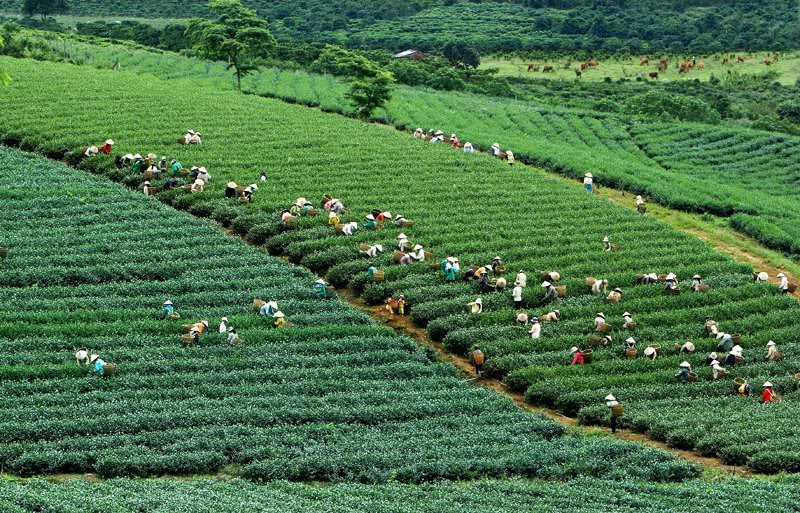 Nearby Dambri Falls (admission 10,000d) is one of the highest (90m), most magnificent and easily accessible waterfalls in Vietnam. To reach the falls, turn off the main highway north of Bao Loc and follow the road for 18km through tea and mulberry plantations. The high peak to your right is May Bay Mountain.
© Copyright by Dailytravelvietnam 2012 – 2022.
All rights reserved.



DAILY TRAVEL TRADING SERVICE COMPANY LIMITED
Sales booking office: 2nd floor, 98F Le Lai street, district 1, Ho Chi Minh City, VietNam
Business License No: 0312610635
Vietnam Tourism Certification Board Certified Trainer No: 486/09