Where to begin with Angkor? There is no greater concentration of architectural riches anywhere on earth.  All are global icons and have helped put Cambodia on the map as the temple capital of Asia. Today, the monuments are a point of pilgrimage for all Khmers, and no traveller to the region will want to miss their extravagant beauty.
Siem Reap was always destined for great things and offers everything from backpacker party pads to hip hotels, world-class wining and dining and sumptuous spas.
Despite the headline act that is Angkor and the sophistication of Siem Reap, Cambodia's greatest treasure is its people. The Khmers have been to hell and back, but they have prevailed with a smile and no visitor comes away from this kingdom without a measure of admiration and affection for its inhabitants.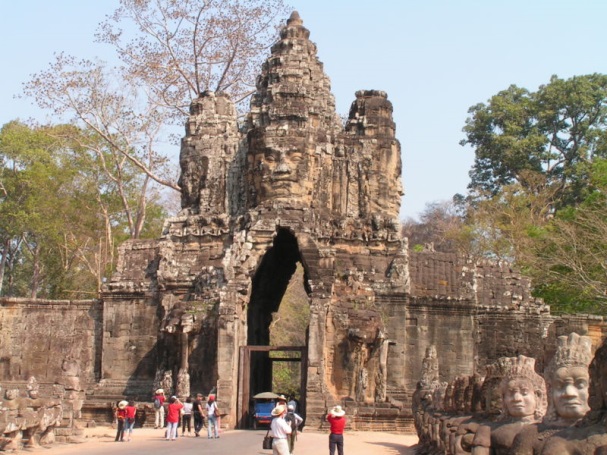 When to Go
Dec–Jan Humidity is low, there are cool breezes and little rain. Peak season for visitors.
Feb–Jun Temperatures rise and in May or June the monsoon brings rain and humidity.
Jun–Oct The wet season: Angkor is surrounded by lush foliage and the moats are full of water.
Tours
» Angkor Wat – Prek Toal Bird sanctuary tour
Best Temples for Sunrise or Sunset
» Bayon
» Phnom Bakheng
Best Temples for Film Buffs
» Angkor Wat
» Bayon
» Beng Mealea
» Ta Prohm