Experience wild life at U Minh Ha forest
U Minh Ha National Park was established on the basis of merging Natural Reserve SUF Vo Doi and part of Melaleuca forests in U Minh Ha. It has a total area of 8,000 hectares. This is the place to reserve and develop the great diversity of fauna and flora. Travelers who come here for the first time would be overwhelmed by the vast immensity of this primeval forest.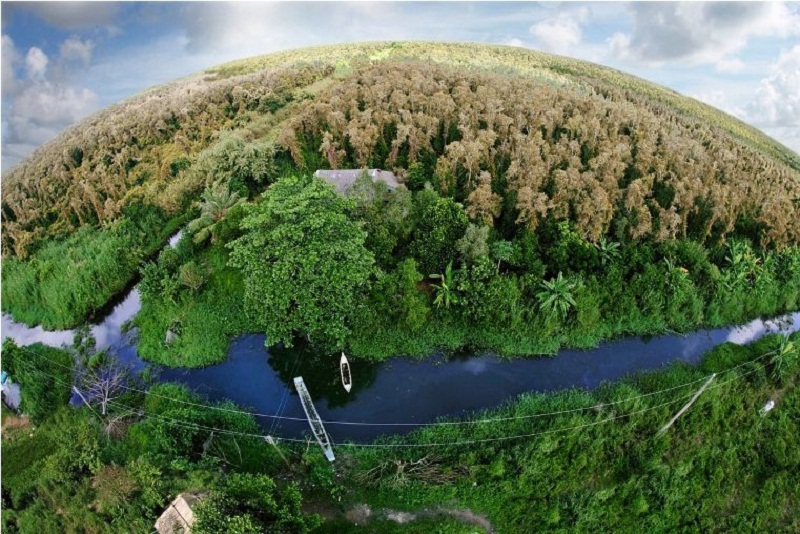 An intensive view of U Minh Ha from a helicopter's look
U Minh Ha National Park features the typical Southern mangroves. It is populated mainly by cajuput trees and vines and diverse fauna such as: freshwater fish, pangolin, wild boar, deer, monkeys, squirrels, lizards, pythons, snakes, turtles. Many of them are rare and valuable species listed in the Vietnam Red Book.
U Minh Ha has a beauty of primitive age. Vietnamese has a funny comparison about that extreme wildness, which is mosquitos cry as if it is a sound of the flute and swimming leeches look like a bowl of noodle. U Minh Ha has a natural and fresh air and a green color stretches to horizon. It is currently an eco-tourism location that attract tourists from everywhere.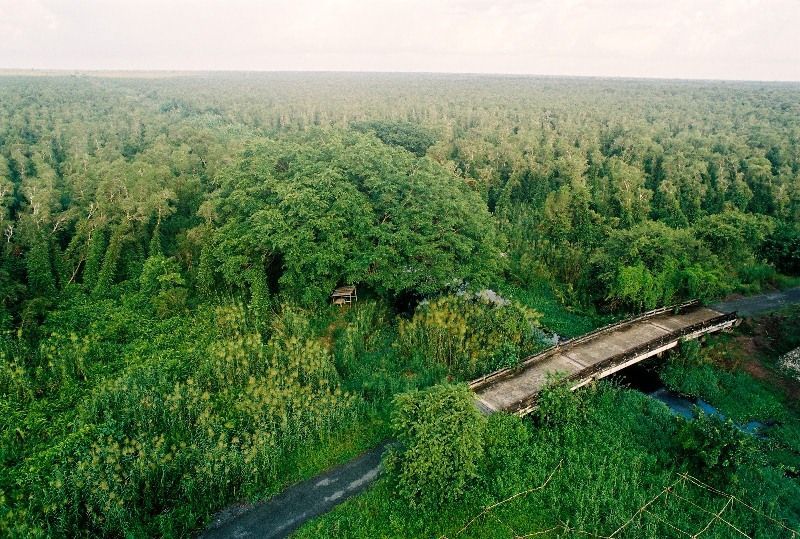 If tourists has a limited time, visiting U Minh Ha during the weekend is another option. Floating on the shells (name of a boat in Ca Mau) that are flowed along the canals to fulfil your chest with fresh air and go fishing. It is more interesting if you can catch few kilograms of fishes and grill them with some pieces of wild leaves, then enjoy this tasty rustic dish right on the ashore.
U Minh Ha sounds like a mysterious and thrilling name according to Vietnamese. Coming to the U Minh Ha mangrove indigo forest, tourists are visiting the home of Ba Phi uncle, a famous character in Vietnam folk stories treasure. Visitors will be told about imaginary animal that are seemed to be real in those tales of Ba Phi uncle and his fights with giant pythons, giant crocodiles…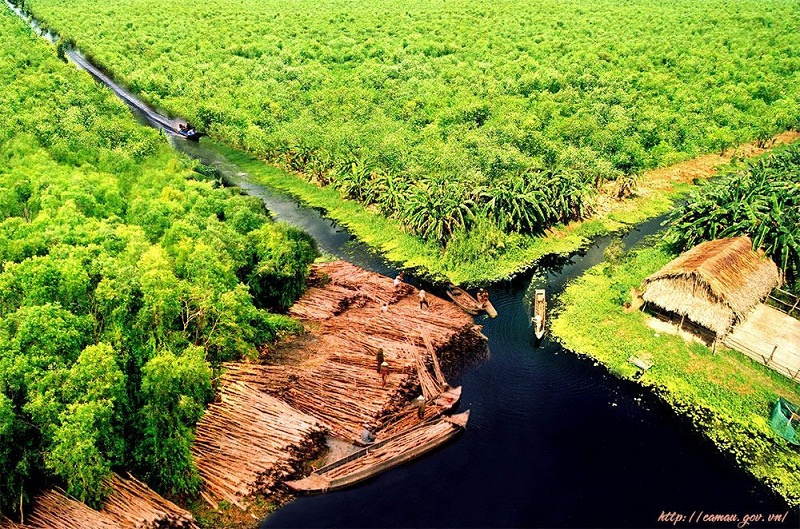 U Minh Ha National Park have functions of preserving and developing genetic resources of precious plants and animals, cultural value​​, spirit, historical sites to keep pristine beauty of U Minh as its origin.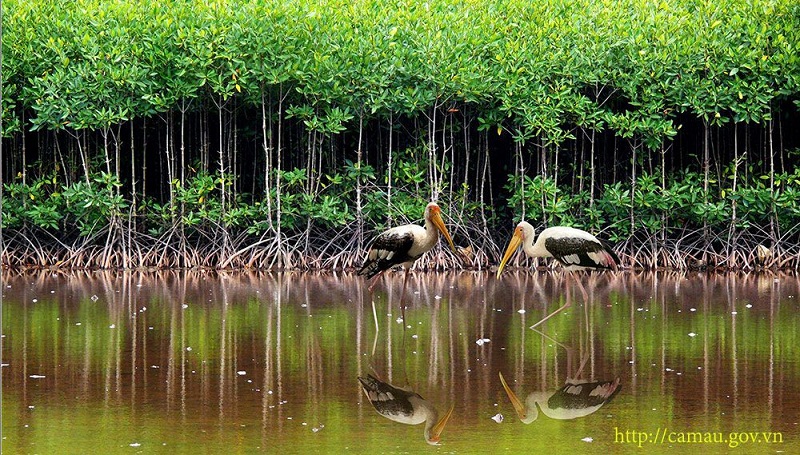 People living in U Minh Ha forest are allocated land and forest by government and make their living on their own forest such as: planting trees, exploiting woods, fishing, putting layers, put eel-pots, trawling, planting trees on the bank and so on. Being closed with the forest for ages, the natives here love the nature, love U Minh Ha a lot and keep the forests as if they are their treasure.
During the rainy season annually, under the canopy is a breeding ground for horsehead fishes, which has been a boon for people here to exploit and generate an income for life.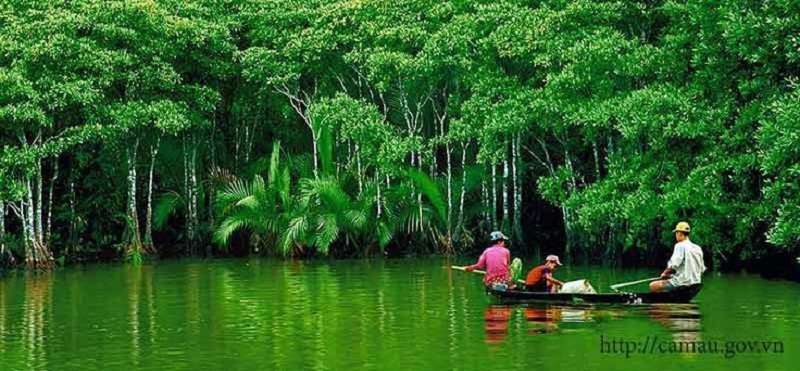 Tourists will have a sense of excitement when sitting under the canopy of melaleuca while sipping wine with some specialties such as: grilled snakehead with tamarind and fish sauce, tiger snake cooked with green bean rice gruel or stewed with citronella. Wild vegetables here are very abundant and used with those famous dishes to have a more intense taste. Tourists can also easily find and pick up some such as young lotus, ghost lilies, water hyacinth, mac vegetable and so on because they grow everywhere.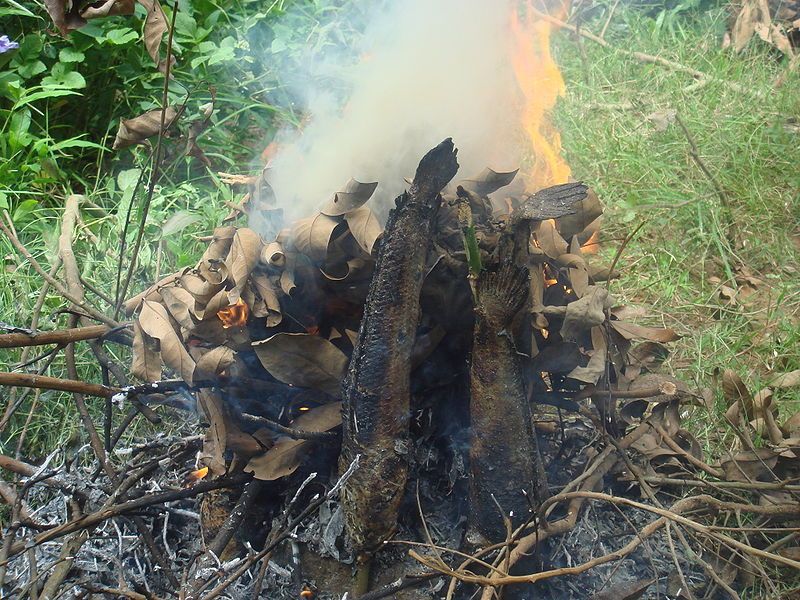 One thing should not be missed here is wild honey. Especially under the forest canopy, bees are diligently throughout the year seeking for nectar and pollen from the indigo flower to build their nests which annually brings here a large volumes of honey to residents here. Wild honey in U Minh Ha is extremely pure and intense. Above all, it has a high nutritious quality, which can be used as medicine.