The Hai Van (Sea Cloud) Pass crosses over a spur of the Truong Son mountain range that juts into the sea. About 30km north of Danang, the road climbs to an elevation of 496m, passing south of the Ai Van Son peak (1172m). It's an incredibly mountainous stretch of highway – you may have seen the spectacular views on BBC TV's Top Gear Vietnam special. The railway track, with its many tunnels, goes around the peninsula, following the beautiful and deserted shoreline.
In the 15th century this pass formed the boundary between Vietnam and the kingdom of Champa. Until the American War it was heavily forested. At the summit is a bullet-scarred French fort, later used as a bunker by the South Vietnamese and US armies.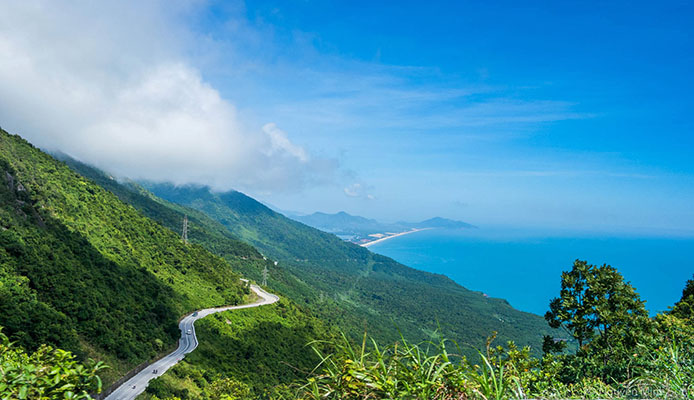 If you cross in winter, the pass serves as something of a visible dividing line between the climates of the north and south, protecting Danang from the fierce 'Chinese winds' that sweep in from the northeast. From about November to March the exposed Lang Co side of the pass can be wet and chilly, while just to the south it's often warm and dry.
The top of the pass is the only place you can pull over for a while. The view is well worth it, but you'll have to fight off a rather large crowd of very insistent vendors and dodgy money-changers.
In 2005, the 6280m-long Hai Van Tunnel opened, bypassing the pass and shaving an hour off the journey between Danang and Hue. Motorbikers and cyclists are not permitted to ride through the tunnel (but you can pay to have your bike transported through in a truck). Sure it saves time, but on a nice day it really is a shame to miss the views from the pass.
Despite the odd hair-raising encounter, the pass road is safer than it used to be. If you can take your eyes off the highway, keep them peeled for the small altars on the roadside – sobering reminders of those who have died in accidents on this winding route.