Vietnam has an incredibly curvaceous coastline, and it is in this region that it is at its most alluring with vast tracts of coastline backed by towering sand dunes and cliffs. More and more of the voluptuous beaches along this stretch are being set aside for large tourism projects, but there are still untouched bays where you can play Robinson Crusoe for the day.
Nha Trang, Mui Ne and Con Dao attract the headlines here, but the beach breaks come thick and fast in this part of Vietnam. If your idea of paradise is reclining in front of turquoise waters, weighing up the merits of a massage or a mojito, then you have come to the right place. On hand to complement the sedentary delights are activities to set the pulse racing, including scuba diving, snorkelling, surfing, windsurfing and kitesurfing.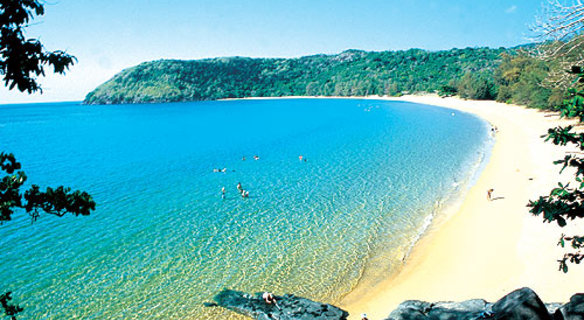 Jun Plan a midnight excursion to watch turtles nesting in the fabled Con Dao islands.
Oct See Cham people celebrate kate, or new year, at Po Klong Garai temple.
Dec Enjoy Christmas in Mui Ne with the best kitesurfing and windsurfing conditions.
» Lac Canh Restaurant
» Ganh Hao
» Nha Trang Xua
» Sandals
» Sailing Club
» Mia Resort Nha Trang
» Some Days of Silence
» Jungle Beach
» Sunny Sea
» Six Senses Con Dao