Welcome to Ben Tre with the shadow of coconut
Referring to the coconut, it reminds immediately us of Ben Tre. And referring to Ben Tre, everybody  remember the shadow of coconut. Ben Tre is known as coconut hometown or famous for coconut, as a fertile ground for nutritious plants. Departing from Sai Gon about 80km, we come to Ben Tre and enjoy the natural space, fresh coconut.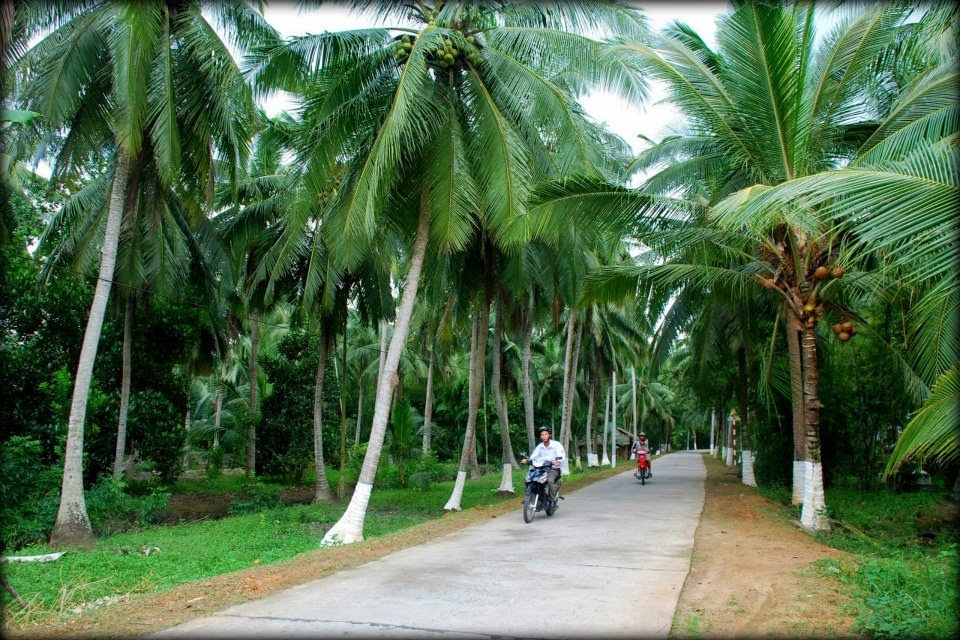 Ben Tre is a vast green island. The paddy field or rice paddy, the boat on waves, especially coconut trees make anyone come here feel also relieved.
Ben Tre is in the Southwest region, where the weather is warm and sunny all year round, green trees grow on fertile land. Coconuts are everywhere from north to south. However, only in Ben Tre, they become the characteristic of the region.
See more: Mekong Delta 3 days tour with Ben Tre kingdom of coconut trees
When visiting Ben Tre, we can see more coconut trees. Coconuts are along the roads. Coconuts are not only special food that people remember the face and name but also coconuts become the soul of Ben Tre residents.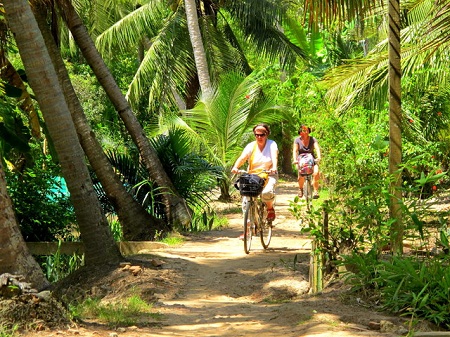 Like bamboo, coconuts become familiar trees of villages in Vietnam. Ben Tre coconuts are close to human life. We can say that coconut is a symbol of Ben Tre and Vietnamese people. From the bomb falls until the independent day and peace, coconut is also watering the green love on motherland and fatherland.
There are a lot of coconuts in Ben Tre, coconut tree grows on three large island from Bao island to Hoa island, An Ninh island. Each season rises, it carries alluvial soil to fill the coloured land, cover up the coconut. This is the reason why the coconut in that place goes into poetry, painting, and enters the human soul in all parts of the country.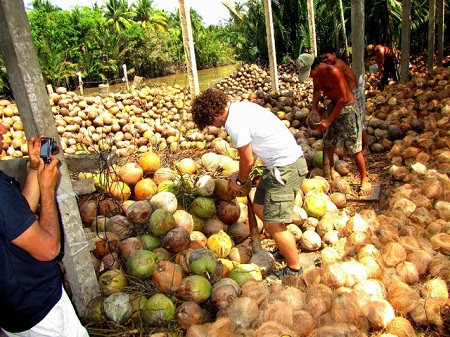 Ben Tre coconut is really redundant and variety. Many plants, many species, many effects… I have often heard about "dua xiem" include "dua xiem do, lua, xiem vang, xiem xanh". It is really greasy and delicious. Coconut is useful and benefit. Coconut milk is still often to drink, to cook, to make coconut oil and candy. Coconut body, coconut coir, coconut roots and coconut leaf which people use to make or produce a lot of things such as souvenirs, roofing roofs, decorated houses…
Having a journey in Ben Tre, in the hometown of the coconut could bring a sense of enjoyment and peace for travellers. It is the peaceful homeland that anyone would love to find to rest after the long day or the hardwoking day.