Enjoy the culture of the river and garden in Ben Tre
Ben Tre is one of 13 provinces in the region of the Mekong Delta. Ben Tre creates a strong impression with guests by the cultural diversity.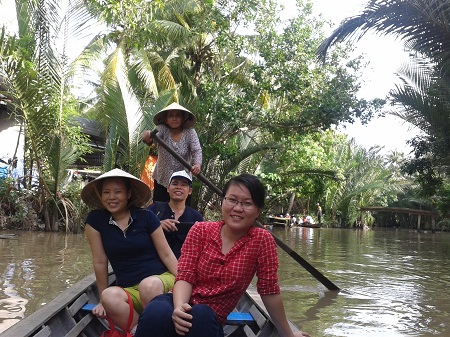 Ben Tre with a coastline of 65 km has many mangrove forests with abundant flora and fauna. The canals and islands, dunes beach make  the four temperate seasons become cool. It was alo an oasis composed of three blocks isles (islet Bao Minh islets, islet An Hoa) and it is silted  by 4 rivers: Tien river, Ham Luong and Co Chien and Ba Lai river. Therefore it become a fertile land and famous for the coconut tree.
Ben Tre have 53.000 ha for planting coconut trees and every year it provides a large number of coconuts for exporting  to forgein countries like Singapore, Malaysia, the Philippines, India, China… Coconuts are processed into various products such as activated carbon, desiccated coconut, , coconut jelly, coconut mask and coconut candy.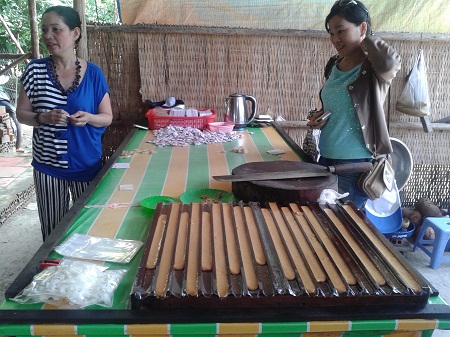 Ben Tre people still take advantage of all the components of the coconut tree as relatives, stems, bark, leaves… to make a lot of products which attract many visitors to visit and gather in the village of Con Phung (Chau Thanh district) and Hung Phong.
Besides, Ben Tre have many traditional villages such as Cai Mon – Cho Lach, My Long, Son Duc and so on. This is the good condition for Ben Tre to develop the tourism village types associated with ecotourism.
See more: 
The ancient village in Ben Tre attracts many tourists to visit, typically Binh Hoa (Giong Trom), Phu Le(Ba Tri district) or Phu Tu (Ben Tre)  with old apricot tree  over 300 years old are still green.
Ben Tre is a special attraction with loving folk songs, lyrical songs. Iin particular, it has preserved and developed artform traditional music – cultural heritage of humanity. This land also preserves a lot of fables, poems, riddles, anecdotes about "Santa Ba Tri"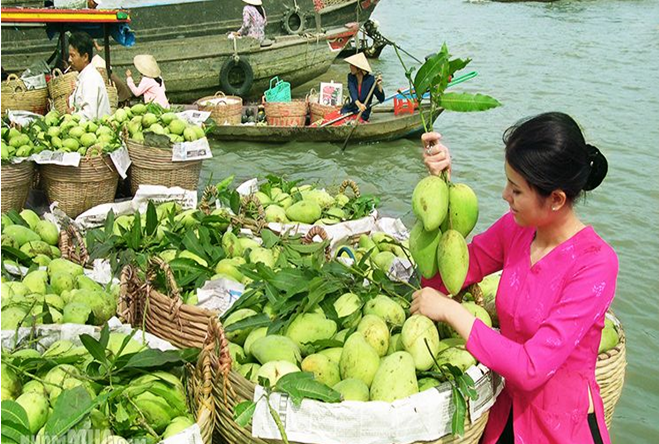 Come here visitors not only go sightseeing and explore the  local culture but also  go fishing and gardening or floating on the river, visiting some places producing the coconut candy, rice paper, coconut crafts. In addition to that people can enjoy fresh fruit; listen to the traditional music performances … The enjoyable experience make visitors unforgettable.
Ben Tre have more opportunities and great potentials for development of tourism, including eco-tourism and cultural tourism. It attracts more tourists both domestic and international. In the future Ben Tre can become one of the key economic sectors of the province.