There is one place in Vietnam that is always ranked as top of the most beautiful tourist destinations in the world. That is Phu Quoc Island – the pearl island which is best-known for its spectacular, diverse and pristine natural scenery. However, Kien Giang land is not only famous for the sea paradise Phu Quoc, but also known for the deserted but poetic and lyrical attraction of An Thoi Islands. Let's explore the mysterious temptation of the deserted An Thoi Islands with Dailytravel in this article.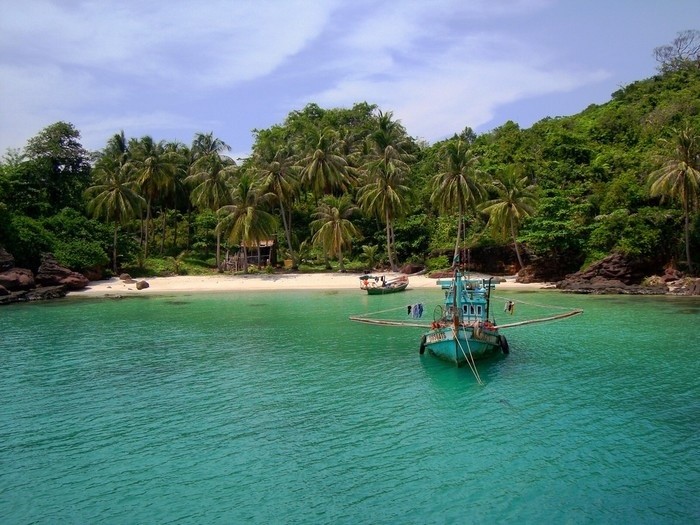 (The immaculate fascination of An Thoi Islands – Phu Quoc. Photo by Gavin)
The deserted An Thoi Islands is located in the Southeast of the tourist pearl island-Phu Quoc, in the Gulf of Thailand. The island is under the management of Hon Thom Commune, Phu Quoc District, Kien Giang Province. With 18 different small and large islets, An Thoi Islands is one of the few islands that is remained the intemerate beauty with crystal clear blue sea and white fine sands. Thus, travelers should take the advantage of visiting Phu Quoc to discover An Thoi Islands once.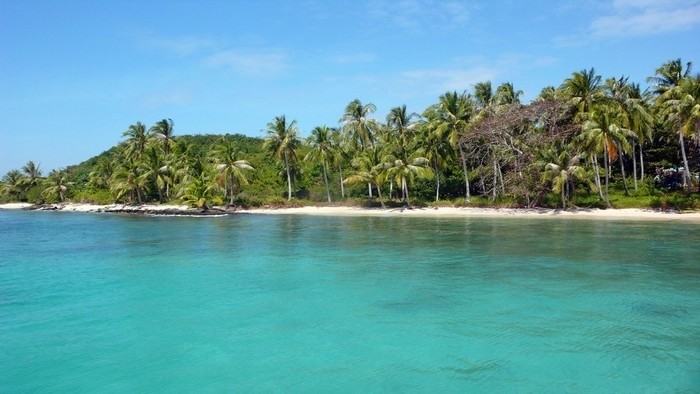 (Ideal blue sea, white sands)
Tourists will easily get overwhelmed because of the bizarre charisma of An Thoi-an alluring deserted island of Phu Quoc District. There are 18 islets in total but only 5 islets of An Thoi that have inhabitants there. Therefore, the atmosphere here is completely fresh, the nature is spacious, wild and unpolluted because it is not affected much by humans or tourism activities.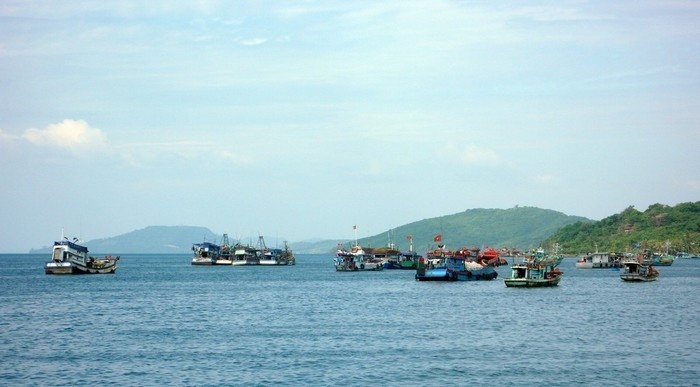 (Only 5 out of 18 islets that have dwellers, so An Thoi islands still persist a wild and spotless scenic)
Sea in An Thoi Islands is quite tranquil and perfectly transparent. There are some areas which have a wholly deep sea level. Together with far-reaching white smooth sands and lush greenness of coconut shadow, all of which create a wonderful parade for nature lovers. Only on deserted islands like An Thoi, which has the sea, mountains, green trees and whispering waves, people can harmonize with the nature, relax and forget all the stresses, the hustle and bustle pace of daily life.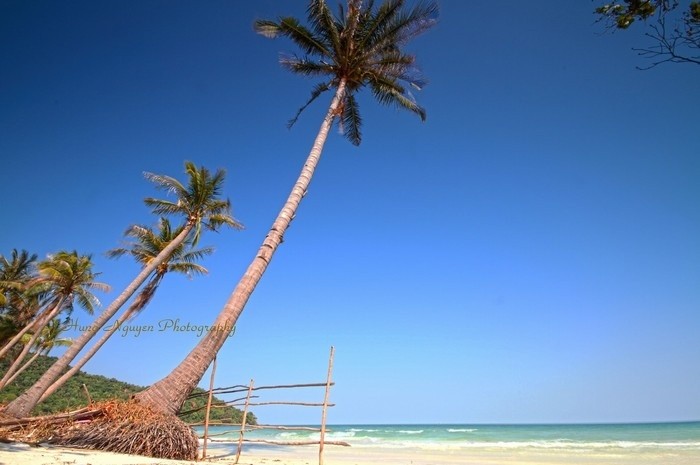 (The serene scenery here will relieve all your stresses and tiredness)
An ideal varied ecosystem is thoroughly suitable for tourists to take an underwater world tour. Particularly, An Thoi Islands is renowned for top stunning coral reefs in Vietnam due to their variety in density and species. There are 17 kinds of stony and soft species and different sea anemones, which definitely arouse your wonder and satisfy any tourists with the snorkeling to observe coral reefs activity on this An Thoi Islands.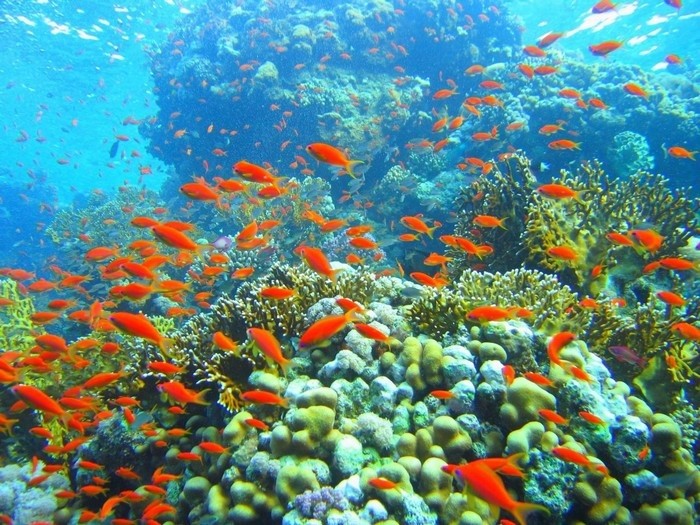 (Number one marvelous and diverse coral reefs in Vietnam)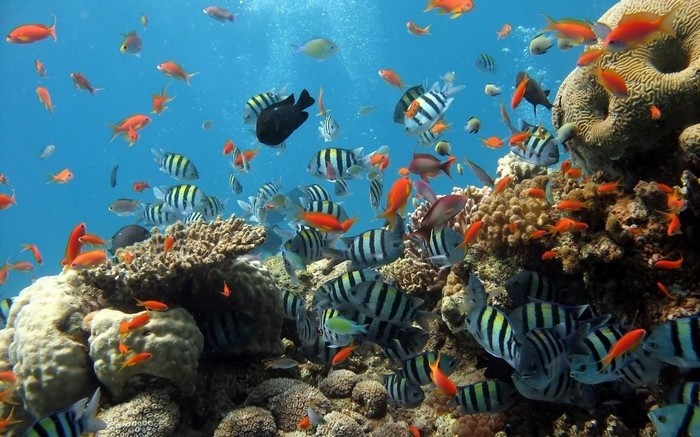 (There are 17 kinds of stony and soft coral reefs together with other sea anemones under this pristine sea)
Deserted An Thoi Island is a splendid option for every sea picnicaholic. After snorkeling to see coral reefs, you can expose your body to the sun on the white fine sand and enjoy the cool sea breezes. Then, you can try fishing, squid fishing and so on. Those are all perfect and interesting experiences. Thus, visiting Phu Quoc without taking part in such activities: fishing, snorkeling and exploring coral reefs of An Thoi Island like losing an ideal opportunity.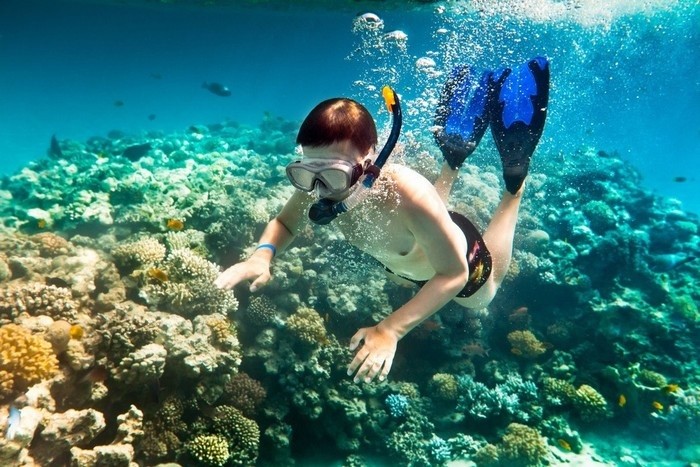 (Snorkeling to explore coral world under the water is the most favorite activity when traveling to An Thoi Island)
For tourists who are huge fans of risky sports, there is also one activity that would inspire you besides those entertainments above. That is reaching the submit of high and steep cliffs on An Thoi Island (of course with a dedicated support from the locals). People lives on An Thoi Island mostly go fishing or plant fruit trees for living. Even they have not known yet how to develop tourism like people on Phu Quoc Island, they are all hospitable and helpful people. They are willing to guide and support yous whatever they can, for example: catching sea urchins crawling on rocks and making some specialties to banquet you, showing you how to catch fishes and squids and so forth.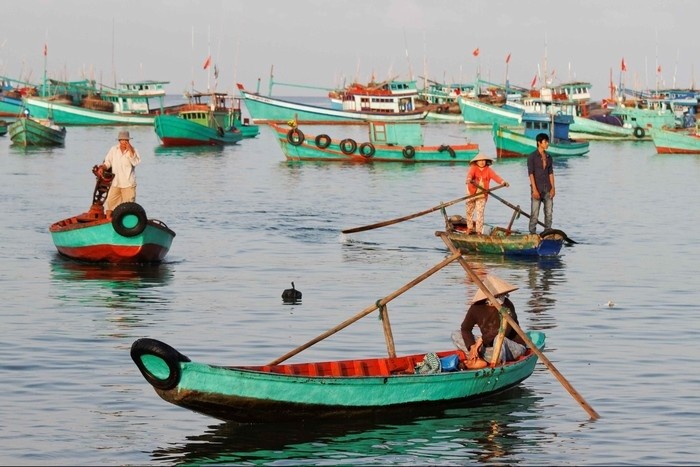 (You will be impressed by the friendliness and kindness of the locals on An Thoi Island)
An Thoi Islands tour is usually accompanied with Phu Quoc tours. Tourists travel here not only for swimming, diving, fishing but also for reveling in the fresh natural atmosphere and the pristine scenery of the sea and islets on An Thoi.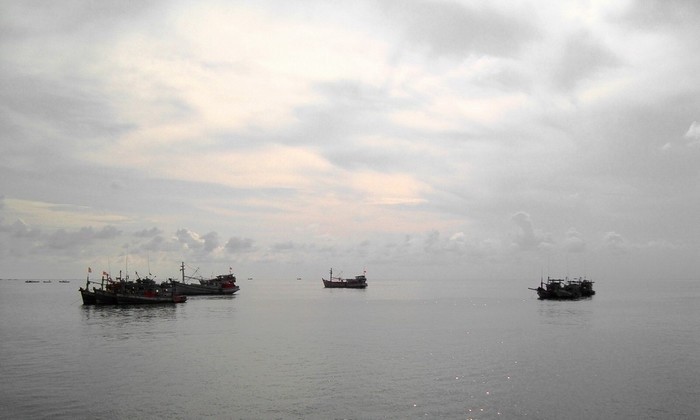 (A mysterious An Thoi covered by mists early in the morning looks like a marvelous painting)
Like coral reefs, An Thoi Island is also well-known for the diversity of fish. Especially, anchovy fish resource is quite rich and also the main supply for the distinctive flavor of the brilliant Phu Quoc fish sauce. Besides, An Thoi Port area is the only deep-water port on the pearl island Phu Quoc and it is now in the process of transforming into international port. This will promise to improve the living standards of local people on the wild and remote area.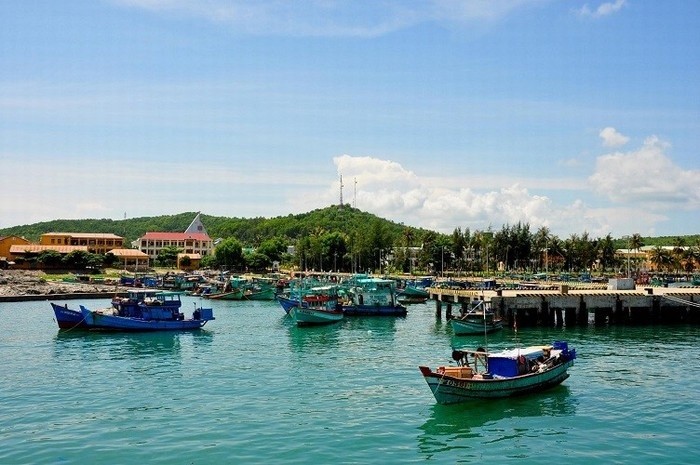 (An Thoi Port in Phu Quoc)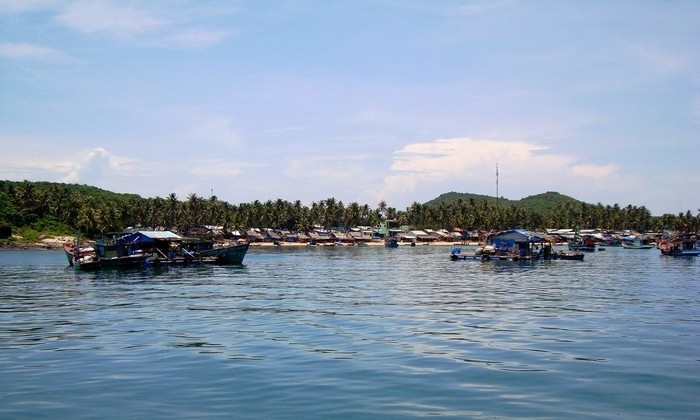 (The peaceful view at An Thoi port)
With those distinguishing temptation above, Dailytravel hopes that will be a useful tips for tourists. The deserted An Thoi Island would definitely not disappoint you. This destination is worthy tour to discover the wilderness of nature.