Referring to Phu Quoc, people often mention the pure and flavorful Phu Quoc fish sauce, great pearl manufacturing bases or passionate aroma of Sim wine (also known as Ruou Sim or Rose Myrtle wine) and so on. However, nothing can get over the popularity of numerous idyllic and enchanted beaches that Phu Quoc possesses. Sao beach (Bai Sao) has an extraordinary scenic and is stand out with endless white fine sand surrounded but two mountain ranges and a curved shape like a crescent moon.
Unlike the bright yellow sands in Nha Trang or dark yellow, which is nearly brown sands in Vung Tau, Sao beach in Phu Quoc welcome you with the pure white and creamy-like sands. The long curve-shaped sands look like sparkling diamonds under the sun, together with the graceful coconut trees shadowed the turquoise seawater, all of which bring out the picturesque beauty for Sao beach.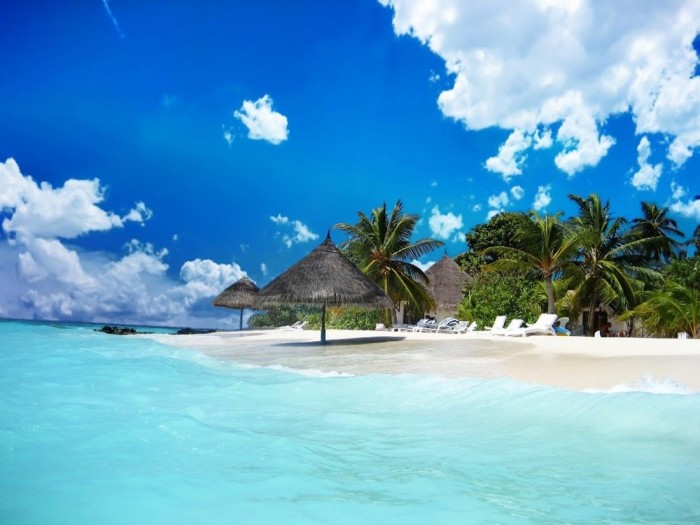 (Special Sao beach with fine white and cream-like sand)
To get in Sao beach, you can go to the Phu Quoc airport direction from Duong Dong town, and turn to the road directed to An Thoi. Keep going forward until you see the sign of Sao beach (Bai Sao). On that sign, it describes the direction to Long Beach. Follow that way, you will see a junction where there are 3 ways directed to 3 restaurants: Long Beach, My Lan and Lang Toi. According to the locals here, if you follow the direction to Long Beach, you can enjoy the bst view of Sao beach.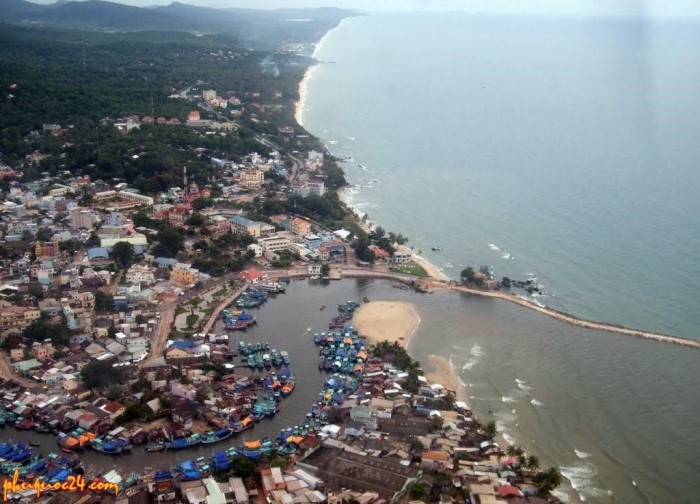 (Dong Duong town scenery from above)
Sao beach is more than 7 kilometers long and has a beautiful gentle curved shape like a crescent moon. Looking down Sao beach from above, it is like fitting in the tender arms of 2 mountain ranges. You will get addicted to the peaceful and spacious atmosphere and fresh air here. Wandering along the beach to observe sunrise or salute faint sunlight at the end of the day along Sao beach-one of the most pristine and charming beach in the world, would be the moments that you wish you could freeze. The cool sea breezes will blow away all tiredness and you can enjoy the time you lie on the swaying hammocks and gradually fall asleep.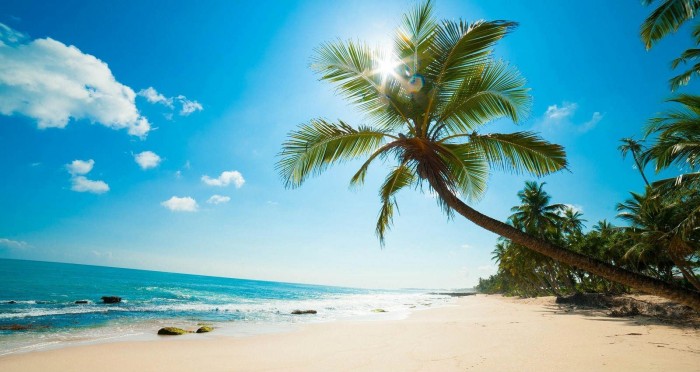 (The atmosphere here is especially silent and peaceful)
Recently, Lonely Planet website has listed top alluring beaches in Vietnam. Almost those beaches still remain their pristine beauty as in the beginning and rarely affected by human's activities. And Sao beach in Phu Quoc, where couples or families who love to have private space to relax usually chose, is one of them.
(A wonderful destination to have a tranquil vacation)
Besides the serene and romantic scenery, Sao beach is also highly appreciated for its diverse marine food.
GỎI CÁ TRÍCH (Vietnamese sardinella salad)
(Sardine, a component to increase the taste of fish sauce)
"Goi" is the indigenous salad of Vietnamese cuisine and it is to be distinguished from the salad found in Western style.
The cookery stage is not complicated, however, this sardine salad is required to be fussy in every step: every sardine fish needs to be fresh. Rice paper, herbs, and dried coconut meat are essential to this dish. Rice papers have to be made from rice flour and then dipped into coconut water so that they will not be broken. Eating the sardinella salad, it is required to have both the home-grown vegetables and the herbs from the forest, for example: salad, basil, chameleon plant and many others.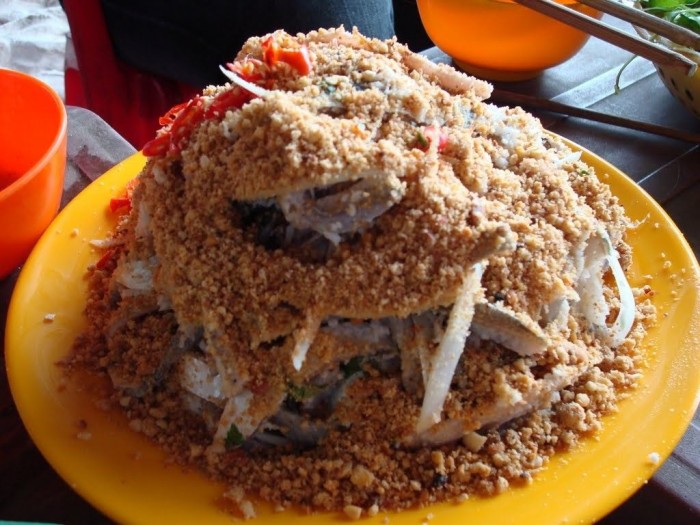 (Live sardinella salad)
Rolling herbs and salad, few dried coconut meat, adding one sardine with rice paper and eating with Phu Quoc fish sauce, you will experience the elegant, sweet but also sour taste of sardine, the yummy taste of coconut meat, the aroma and spicy flavor of herbs. Anyone if ever gets a chance to try this dish you would feel a bit exotic and distinguished at first bite. When you continue to the second bite, you would completely get addicted to this salad.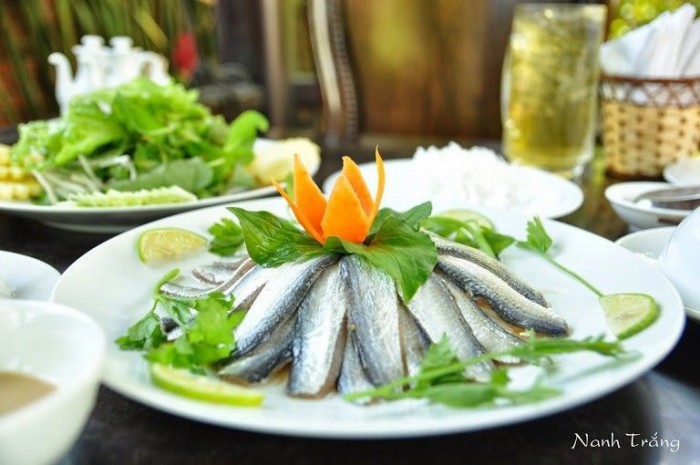 (Sardinella salad must be eaten with forest herbs, shredded coconut meat and sometimes few sips of Sim Wine)
Especially, the local people like eating this dish with few sips of Sim wine. The aromatic fragrance of the wine will reduce the live sardines taste and enhance the elegance of the food. Moreover, it also create the warm and happy feeling when they are with family after fishing on the sea for days.
Grilled sea urchin, sea urchin congee
Sea urchins are small, spiny and globular animal. There are many ways to call this animal in Vietnamese: Nhum, nhím biển (hedgehog) or cầu gai. The sea urchin often appear in groups on coral reefs, reefs, seagrass bed in rock pools or wave-exposed rocks to eat algae or seaweeds.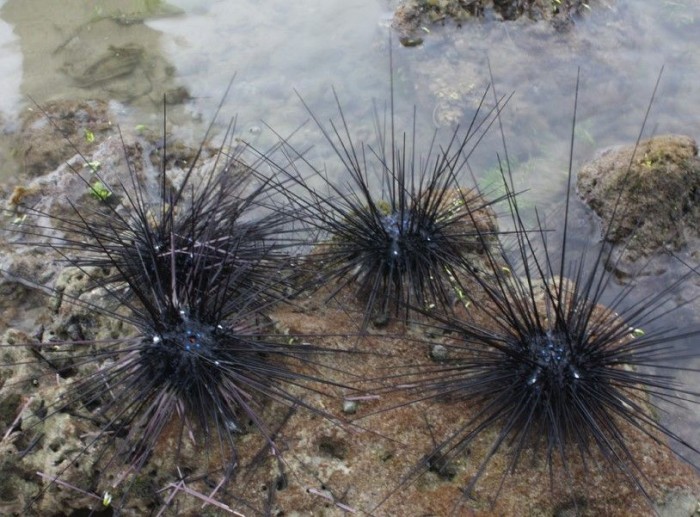 (Sea urchins have just been caught)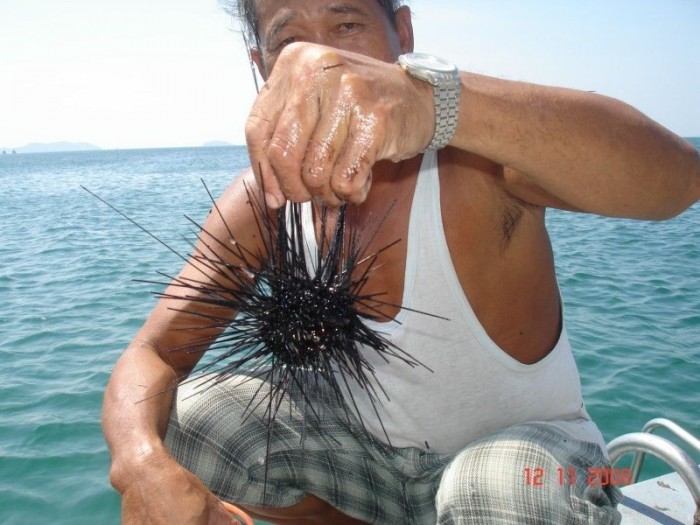 (Sea urchins usually gather on coral reefs or reefs)
First thing to do when cooking sea urchins is to cut spines around them and cut a round opening in the top of the sea urchins with a small, pointed knife. After removing all the inedible parts, the yellow flesh, which is the edible and also valuable part of the sea urchin, will appear. Phu Quoc people usually make congee with sea urchins with a rich flavor and distinctive aroma or grill and eat with the mixture of pepper, lime and salt. Just slightly grill the sea urchins and then scoop out the yellow flesh inside with a spoon and dip it into salt, pepper and lime sauce, you will savor the elegant and delectable taste of the sea urchins. Moreover, there is one bucolic way to taste the dish. You only need to add lime and mustard onto the sea urchin which is already opened and rinse, and you will have the "live sea urchin with lime" (Nhum tai chanh)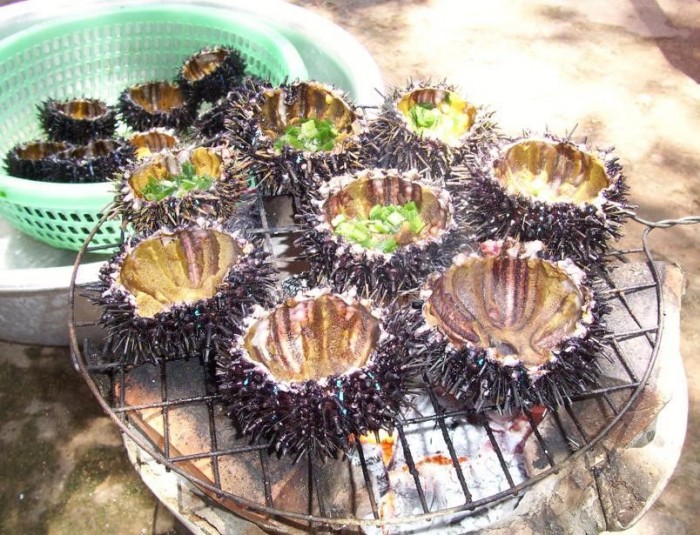 (Grilled sea urchin with Vietnamese scallion oil)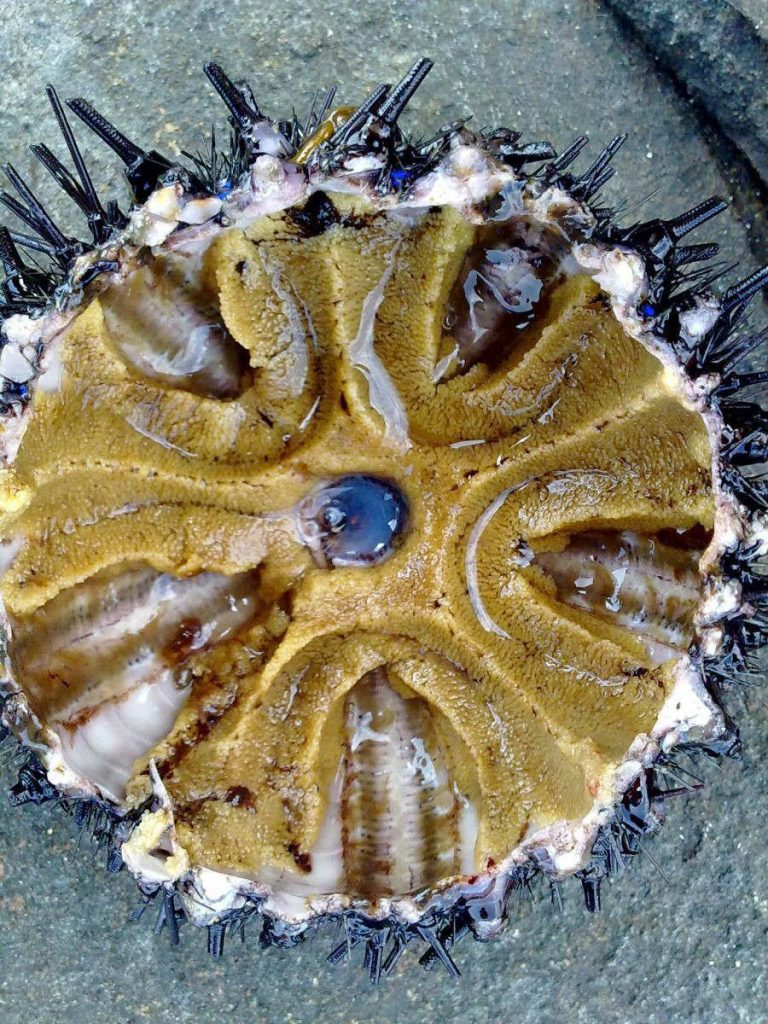 (The yellow flesh inside is the edible and the most valuable part of the sea urchin)
Ham Ninh flower crab
Ham Ninh flower crabs especially have a medium size, not too big or too small, however the biggest size of Ham Ninh flower crab is as same as crablets in the middle region of Vietnam. If the flower crab is big, the meat will be too soft and it is not delicious. However, if it is too small, there is not much meat inside. 1 kilogram usually equals to about 6 or 7 flower crabs. It is better for you to ask a person who knows how to choose good flower crabs and you also should buy in the local market, where the locals sell, because it will be much cheaper in the restaurants. Ham Ninh flower crab costs about 100,000 VND-150,000VND/kilogram.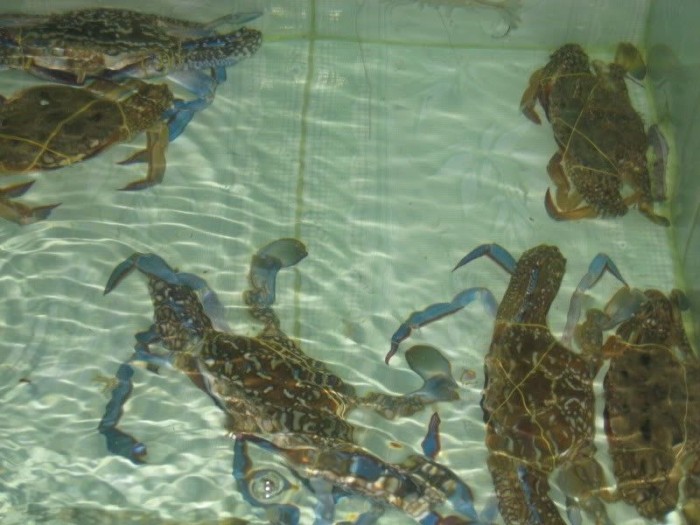 (Flower crabs bought from fishermen only cost about 100,000-150,000VND/kilogram)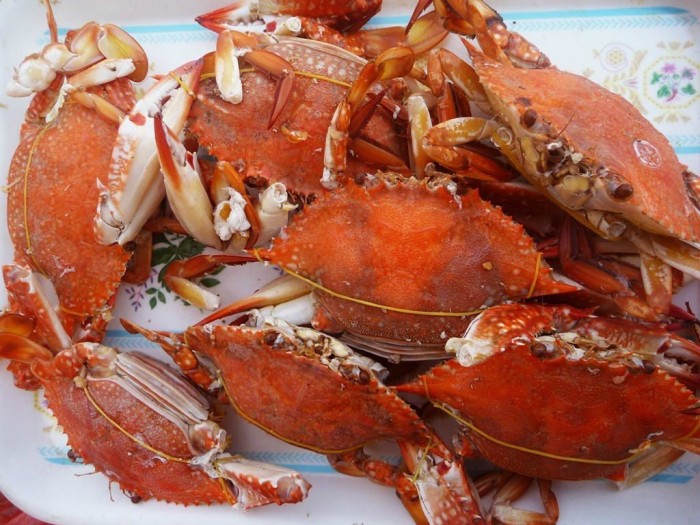 (Ham Ninh flower crab is best-known for its sweet and delicate sweet)
Flower crab is Phu Quoc's specialty and you can always try it at any time you travel here. The fresh flower crab after being boiled have a brilliant red and natural flaky texture. The delicious will much more intense if you dip the meat in pepper, salt and lime sauce. However, to taste the most appetizing flower crab, you have to come to Ham Ninh fishing village. You can either eat there or buy to-go packs and ask the hotel where you stay to process them.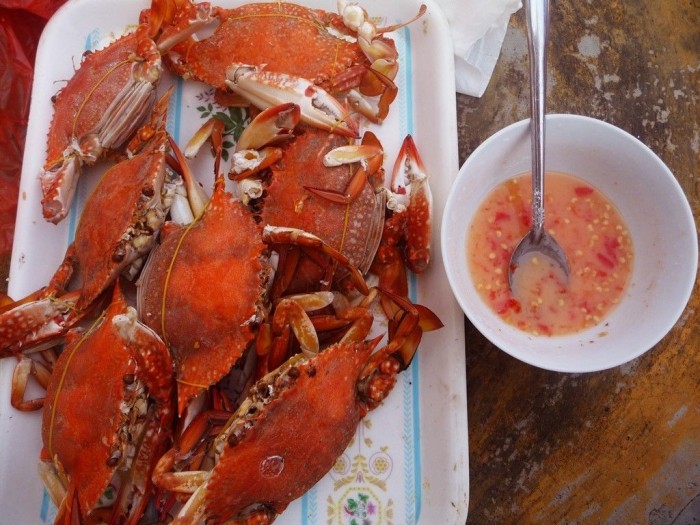 (If you want more brown meat, you should choose female flower crabs while male flower crabs contain more white meat)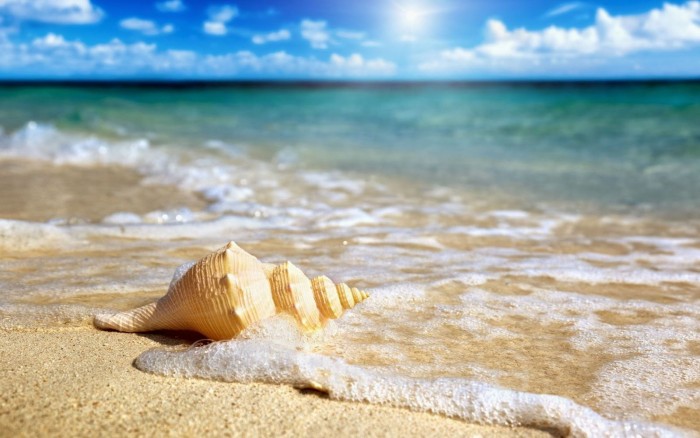 Phu Quoc is renowned for the name "the pearl island" and it is the largest island in Vietnam. Sao beach is the most suitable option to have a wonderful vacation, enjoy sunlight and cool breezes in a tranquil space. We wish you have a great time ever on Sao beach, Phu Quoc.