Thanh Citadel
This citadel dates from the 17th-century Trinh dynasty. It was rebuilt by Prince Nguyen Anh (later Emperor Gia Long) in 1793 during his successful offensive against the Tay Son Rebels. Only a few sections of the walls and gates remain. It's 11km west of Nha Trang near Dien Khanh town.
Ba Ho Falls
The three waterfalls and refreshing pools at Ba Ho Falls (Suoi Ba Ho) are in a forested area about 20km north of Nha Trang and about 2km west of Phu Huu village. Turn off Hwy 1 just north of Quyen Restaurant, and you'll find them a 20-minute walk from the parking area. It's fun clambering upstream through the pools, though they are slippy so take care. Entrance is 15,000d.
Cam Ranh Harbour
With the opening of the stunning airport road, beautiful Bai Dai (Long Beach), forming the northern head of the harbour, has become much more accessible.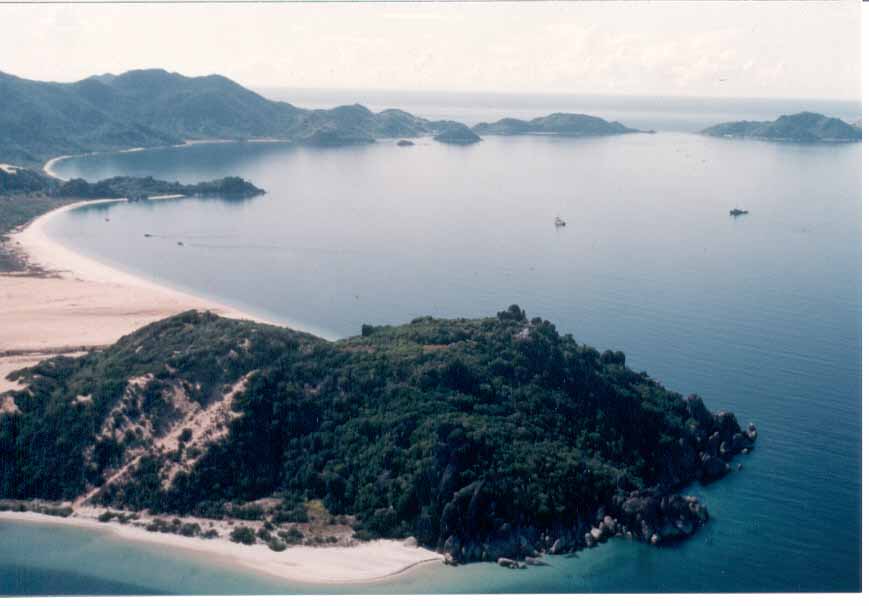 Until very recently, the Vietnamese military controlled Cam Ranh Harbour's entire shoreline, and access was restricted to the odd fishing boat. However, times are a-changing and these days the entire strip south of the Mia Resort to the aiport has been earmarked for development. No less than 39 giant resort hotels have been approved for construction, including the likes of Hyatt and Marriott, and enormous advertising billboards now line the coastal road.
As of mid-2013 little or no construction had actually started, so it should be possible to find a virgin stretch of sand. Some of the best surf breaks in Vietnam are found along here.
At the northern tip of Bai Dai, Shack Vietnam (www.shackvietnam.com) offers board rental and surfing instruction (500,000d), as well as kayak hire. In addition, ice-cold beer, delicious fish tacos (40,000d each), burgers, burritos and fish 'n' chips are are on the menu. Shack Vietnam is located in the middle of a strip of 20 or so locally owned seafood restaurants, all with near-identical menus.
A one-way journey in a taxi to the north end of Bai Dai costs around 230,000d, and reckon on 300,000d to hit the central stretch. There's no public transport along Bai Dai road. As traffic is very light, this is a region that's ideal to explore on a motorbike.