This region's seen it all: kings, warriors and occupiers and a history of warfare and conflict. The ancient kingdom of Champa began here in the 2nd century and flourished for more than a thousand years. It left its mark in the myriad towers and temples dotting the landscape; the most renowned are at My Son. The Vietnamese subdued Champa in the 15th century, and in subsequent centuries European, Japanese and Chinese traders established footholds in Hoi An.
In 1802 Vietnam's last royal dynasty, the Nguyens, set up court at Hue, which became the centre of political intrigue, intellectual excellence and spiritual guidance. Later emperors were subdued by expanding French ambitions in Vietnam, and by the time of independence the locus of national power had shifted back to Hanoi.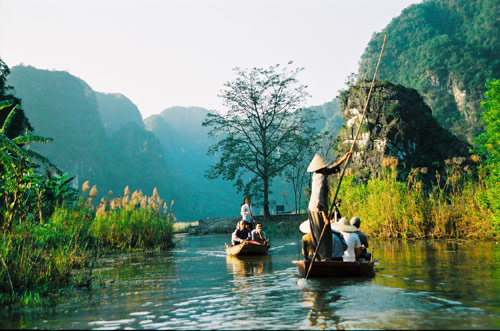 In 1954 Vietnam was partitioned into North and South, creating a DMZ that saw some of the American War's heaviest fighting. Thousands of lives were lost in bloody battles as entire cities, including Vinh and most of Hue's imperial enclosure, were flattened. Vast tracts of countryside around Dong Hoi and Dong Ha remain littered with lethal ordnance. Hoi An was one of the few places spared, and remains a magical exception.
Today, there's a burgeoning tourism sector around Hue and Hoi An, and the city of Danang goes from strength to strength. But the northern part of the region remains poor and undeveloped.
Getting There & Away
The main north–south railway cuts directly through the region, as does Hwy 1 and the Ho Chi Minh Highway. Airports at Vinh and Dong Hoi run flights to Ho Chi Minh City (HCMC) and Hanoi.